Breakfast in Mysore, Part 2
While Yasuko and I were working on the Chai, Ayuco worked on the food, which included bread, organic macrobiotic scones brought from Tokyo (thanks Kayo!), fruit, kesaribath and Indian sweets.
First, Ayuco sliced some freshly baked sourdoug bread.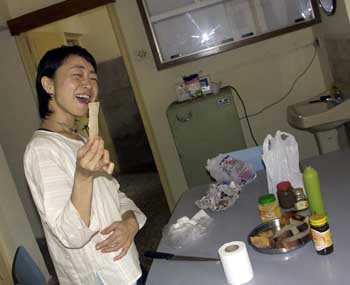 Oh, and don't forget the assorted Indian sweets, from Bombay Tiffany's.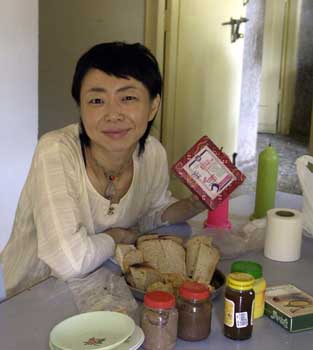 After that, the fruit: a papaya, a pineapple, oranges and apples, all bought that morning.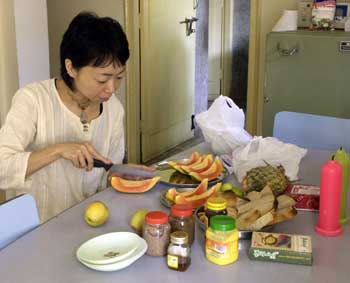 Ayuco looks happy with her work.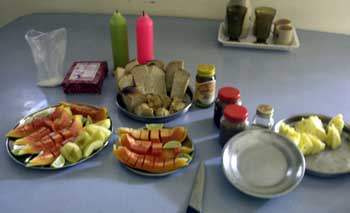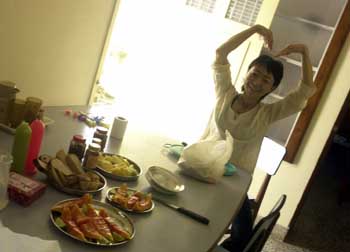 And in the meantime, I prepared some kesaribath, sweetend semolina with nuts, raisins and spices. I cheated... used a ready made pack. Add water and ghee (refined butter) to a deep frying pan, add the kesaribath mix, and stir until ready.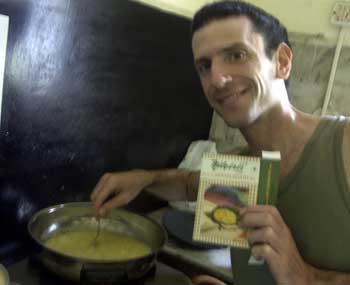 Excellent!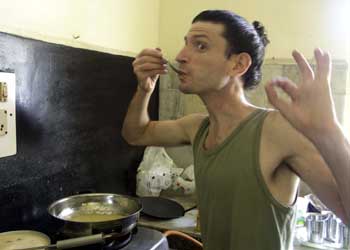 And then we sat down for a great breakfast!