Palace and Countryside
Wednesday, Nov. 30
Today was Mein's birthday. Mein and her husband Francis practice Ashtanga in Tokyo; they are now here with their lovely daughter Sophia Ashley to practice with Guruji. To celebrate Mein's birthday, Francis arranged a lunch party at the Lalita Mahal hotel, a grand building originally built as a palace for the Maharaj of Mysore.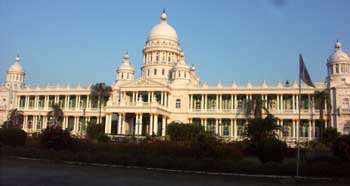 The hotel's elegant dining room, which used to be a ballroom, was a perfect setting for an excellent lunch.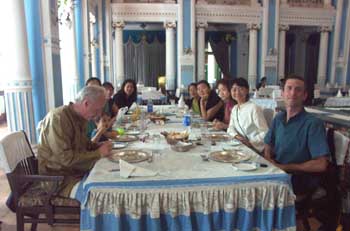 All the food, Indian and western, was superb. By the way, the apple pie with vanilla ice cream and chocolate sauce was excellent! Francis ordered it; but it was too big for him and Mein and Sophia to finish, so I shared the work of eating it!
After the lunch, we walked around the hotel and enjoyed the elegant atmosphere and the beautiful views from the rooftop.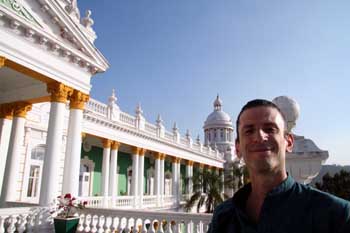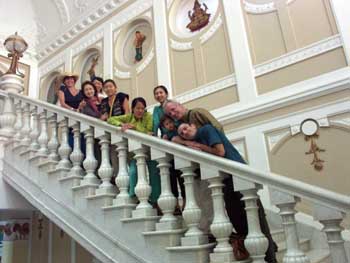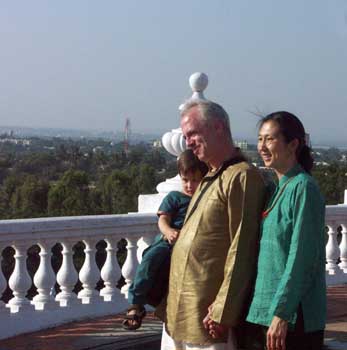 Later, I went on a motorbike ride with my friend Antonia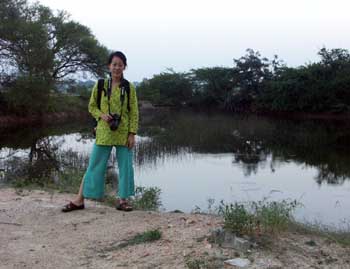 to see the countryside around the hotel. It was a warm, sunny afternoon, with a good breeze blowing, and the backcountry road was buisier than I have seen it before, with some people working, while others appeared to be going for a stroll to enjoy the wonderful afternoon weather.
Antonia is a film producer, and like me, she enjoys taking photos, so we stopped many times to photograph scenery and the local people; some of the photos posted here were taken by her.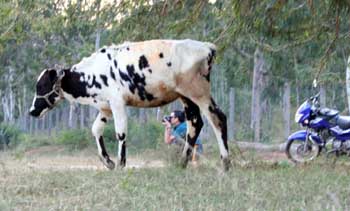 Here is a shot from the back of my motorbike: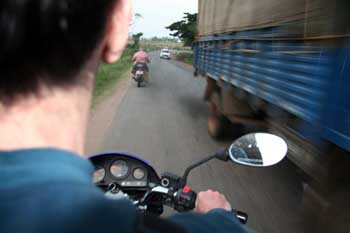 First we saw a few cows; this man was hurrying to catch up with them: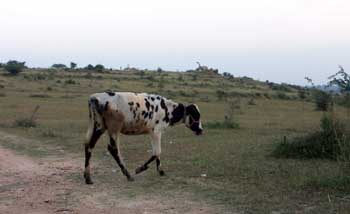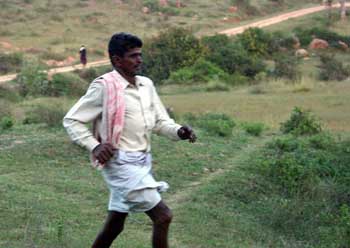 Then a family with a flock of sheep: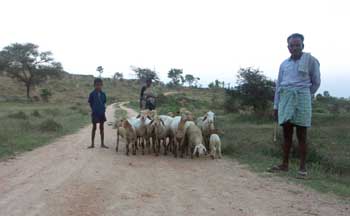 The lady had an interesting assortment of branches and a plastic bottle balanced on her head: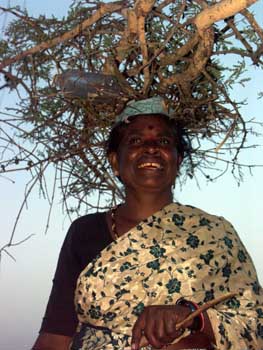 Then this older man, who had a very charming smile, he sells plastic items from his bicycle: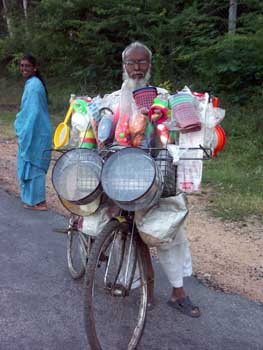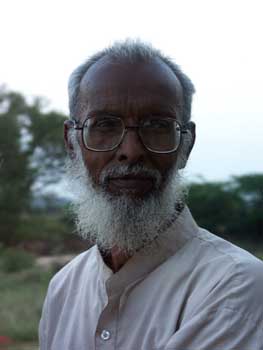 This young man was carrying a container of gas, used for stoves, on the back of his bicycle.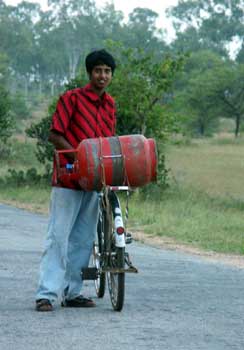 Another man passing by on his bicycle was curious about us and wanted to have his photo taken; Antonia took it and showed it to him: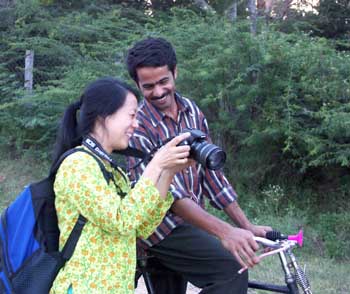 Then another man with a herd of oxen: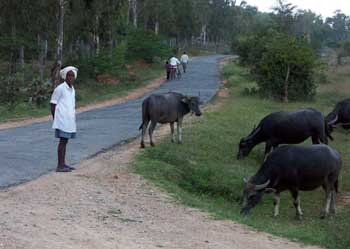 And more oxen: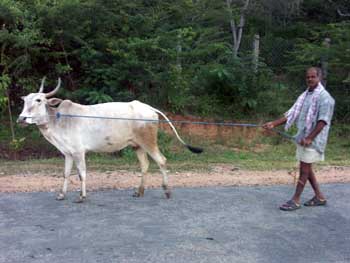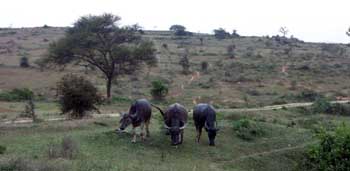 and then some more sheep passing my motorbike: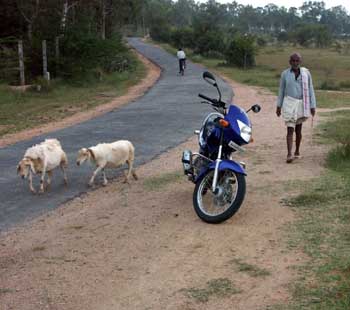 After about 20 minutes, we got back on my bike, and went further, we reached a small village where people were getting water from the well: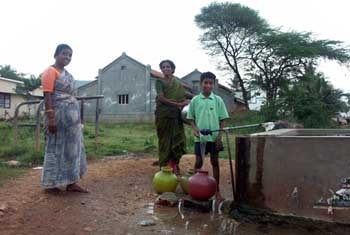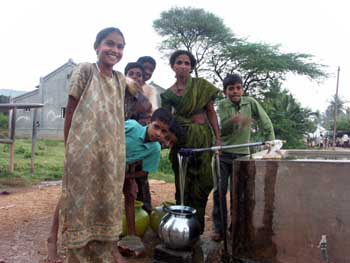 We took a few photos; and suddenly people became interested in us; the size of the group increased rapidly. the children were especially eager to have thieir photos taken: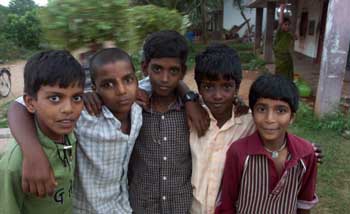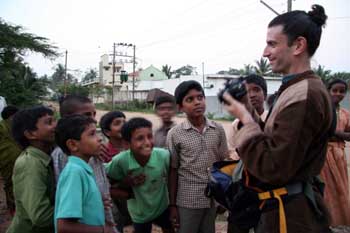 As it got darker, and the scene became more and more crowded, we decided to get back on our bike, and return to Mysore.
Two more thoughts about the countryside. First, I was impressed by how open, friendly and happy everyone seemed. There were clearly not rich people, and they probably have to work very hard just to eat and survive, yet they all had a welcoming attitute, and a ready smile.
Second, I'm a little dissatisfied with most of these photos, after returning home it became clear that I really know almost nothing about the lives or stories of the people I photographed. Of course, there is a language barrier, since most of them spoke almost no English; but I'm thinking that rather than just having pretty photos, it would be more meaningful and satisfying to also learn about the lives of those photographed. What do you think?